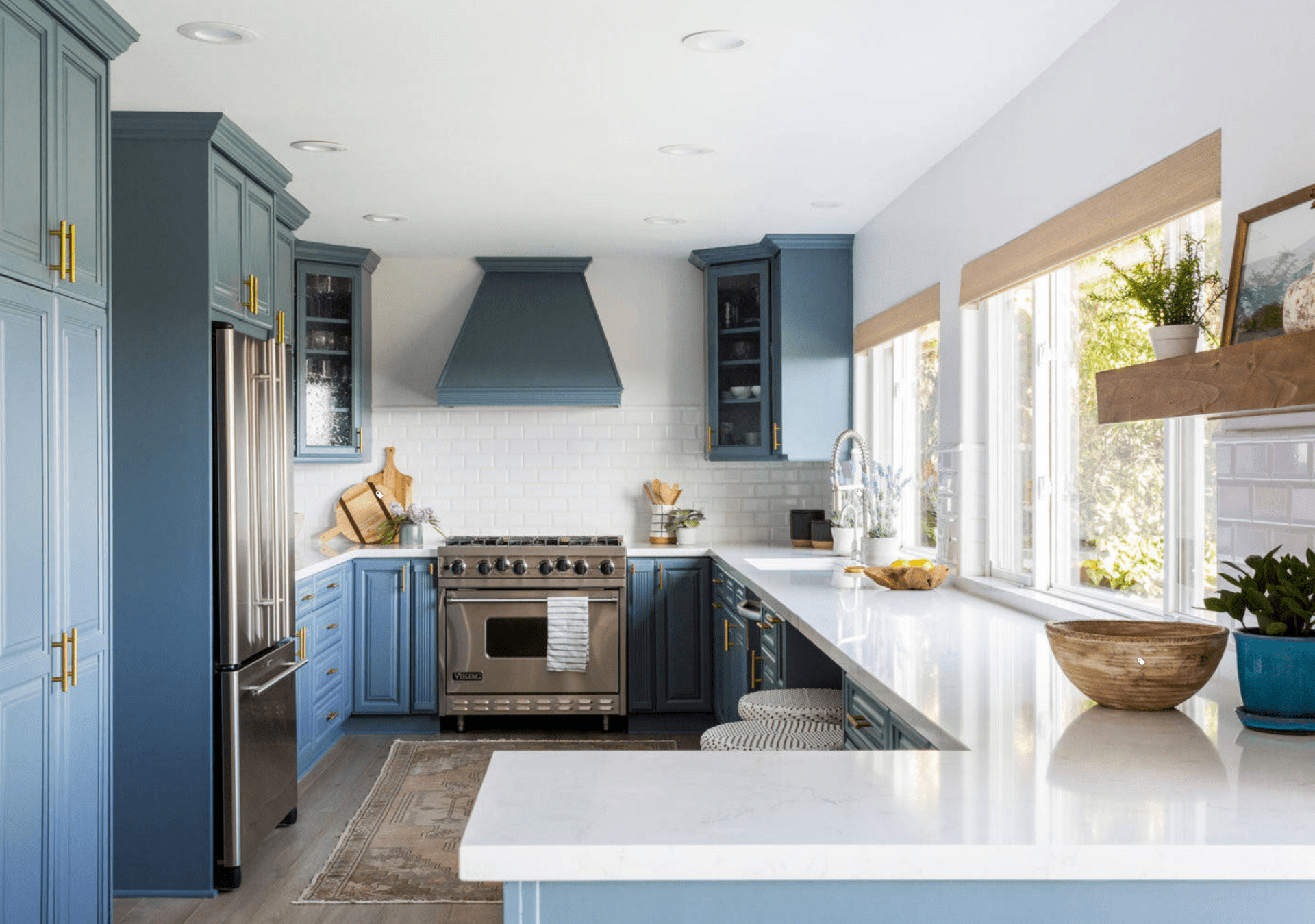 Boulevard Realty's in-house interior design specialist recently revealed some important design tips for 2020, including some top interior design trends for 2020.
One of the reasons I love working at Boulevard Realty is because of our one-of-a-kind ReDesign team that helps with everything from design to construction. The team includes Bill (our remarkably knowledgeable broker), Frank (our project manager and an architect in his own right), Brandon (Bill's longtime licensed assistant and a builder himself), and Maria (our design coordinator who trained in Europe as an interior architect). It's rare for a firm to have a team like this on staff and always available as a resource.
One excellent resource this team produces is our ReDesign blog, which keeps us up-to-date on design trends, both for the interior and exterior of homes. Maria recently gave the Boulevard agents a presentation on the impact of interior design in 2020, before breaking it out into a blog series on the ReDesign blog. There was a lot of good info in there so I wanted to share a few of the highlights from each of the topics…below are some tips from the "Interior Design Trends for 2020" blog post.
STAINED ACCENTS
The naturally rich, warm, elegant and inviting properties of wood pair beautifully with whites, grays, blues and brass tones.
SLAB BACKSPLASHES
Tired of grout lines? A slab backsplash makes for an eye-catching design statement.
BREEZY, CALMING LIVING ROOMS
Soft colors, casual fabrics, minimal decor and lots of sunshine to provide a sense of calm and wellness.
That's just the tip of the iceberg. I encourage you to check out the full ReDesign post here.
Want to learn more about interior design in 2020 or how our ReDesign team can go to work for you? Give me a call at 713.829.3052 or email me at cynthia@cynthiamullins.com.
……………………………………………………………………………………………………………………………………………………
Houston condominiums, Houston high-rises, Houston home builders, Houston home prices, Houston home rentals, Houston home value, Houston homes, Houston homes for rent, Houston homes for sale, Houston house, Houston house value, Houston houses, Houston housing, Houston listings, Houston MLS, Houston neighborhoods, Houston new homes, Houston properties, Houston property, Houston real estate, Houston real estate agents, Houston real estate associates, Houston real estate brokers, Houston real estate companies, Houston real estate firms, Houston real estate information, Houston real estate listings, Houston real estate market, Houston real estate schools, Houston real estate service providers, Houston real estate solds, Houston real estate values, Houston real estate, Houston realtors, Houston relocation, Houston schools, Houston single family homes, Houston sold home prices, Houston sold homes, Houston subdivisions, Houston town homes, Houston heights real estate housing market homes for sale buying selling inner loop properties Houston Texas TX OPEN Houses 1545 Heights Boulevard, Houston, TX 77008 77007 77009 Houston heights realtor Woodland Heights Norhill Sunset Heights HISD Hogg Middle School IB Program Harvard Elementary Hamilton Middle School Reaga